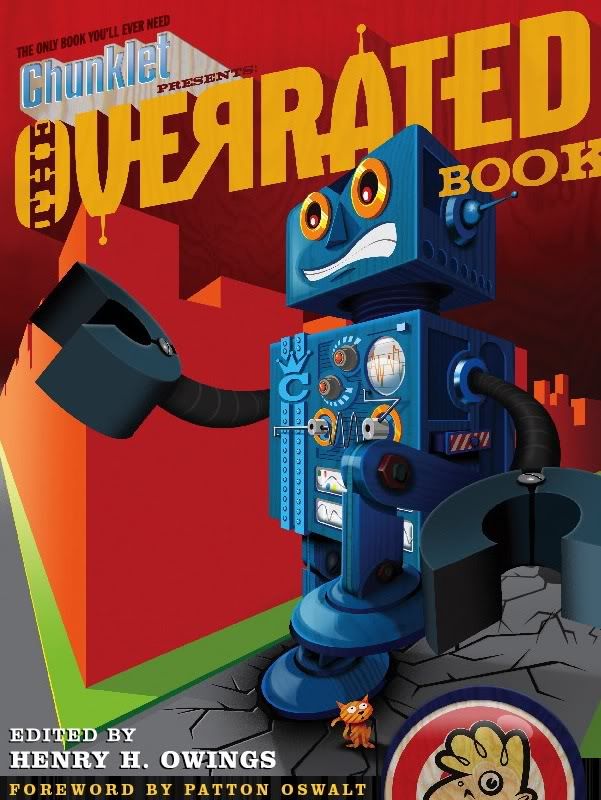 CHUNKLET MAGAZINEthe attackers of the high-wall fortress known as pop culturetears all precious articles of faith to shreds in THE OVERRATED BOOK. This is finally it! Chunklet Magazine? A book? It almost makes its so-called writing seem credible, authentic, or even possibly, readable. Never mind how overpriced this thing is. Take The Overrated Book into your home. Cook it dinner. Tell it all your dirty secrets. Let it pick programs for your TiVo. Massage its feetcorns, bunions and all. Give it the code to your alarm system. Set it up on a date with your hot sister. All bets are off now.


All cornball one-sheet descriptions aside, this book is some funny shit that continues in the vein of the magazine only bigger, thicker, and printed on nicer paper. Coffee table sized so you can impress your friends with how hip you are.

We highly recommend this!